Marché Patel is the online and retail Indian and south Asian Grocery Store that provides food from the home county. One place for our food, Our Culture. We believe in quality so we have carefully chosen suppliers, integrated technology platforms to provide quality products. We deliver the products to you at your door so you can spend quality time with your loved ones.
When we immigrated to Canada we missed the food from the home country. We always felt our community deserve a clean quality grocery store and always had a dream to serve the community in any way.
It can be hard to feel like you're truly at home if you're living hundreds or even thousands of kilometers away from it, but for the millions of Canadians who live in Canada, a part of their hometown food is always in a dream, and we believe in fulfilling that dream.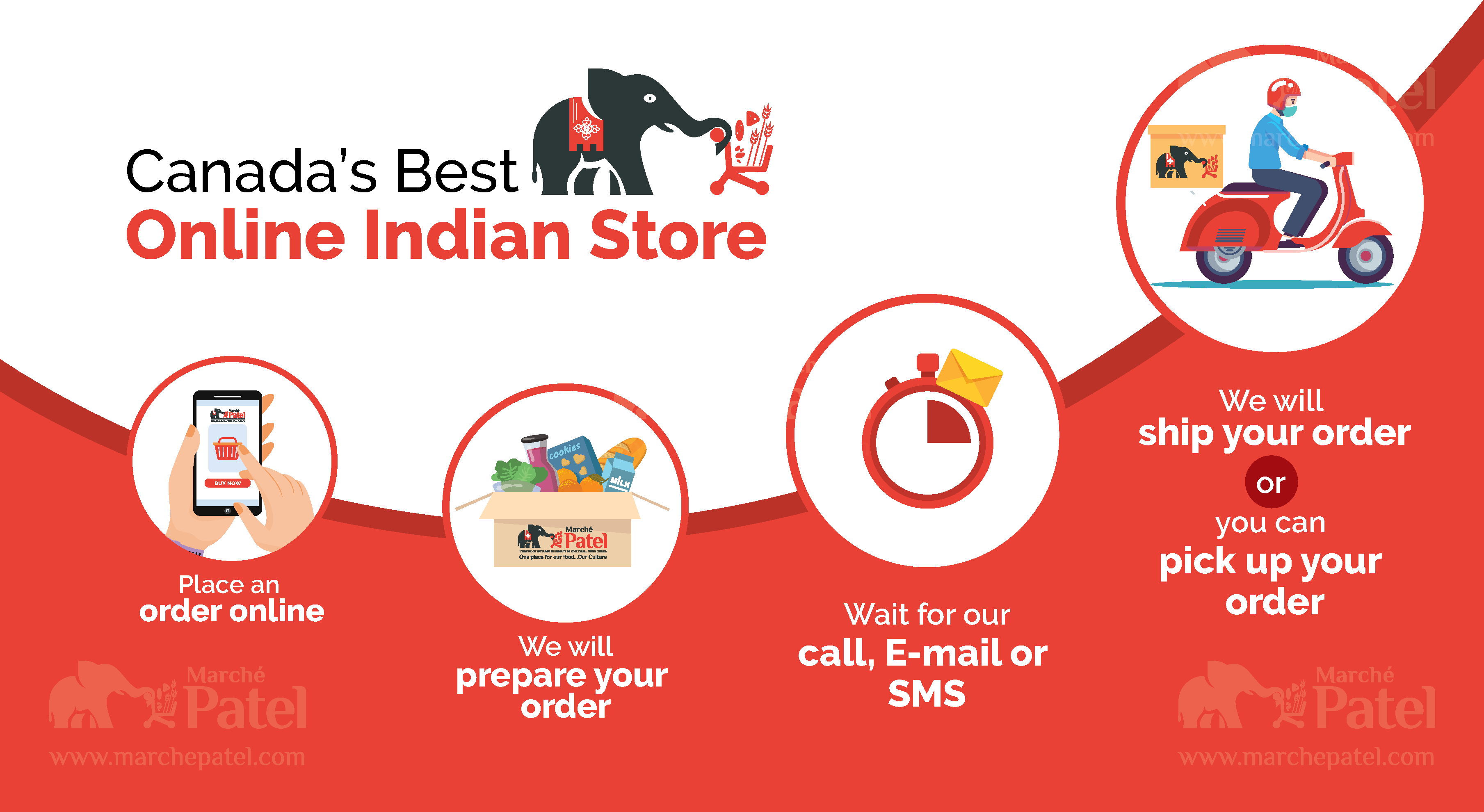 Best Quality Products
We have selected quality products from selected Canadian, USA, Indian & South Asian suppliers. Best taste and quality for each product.
01
Best Retail + Online Shopping
All products will be available online and at a retail location with an easy shopping experience.
02
Purchase with Confidence
We provide a guarantee for our products, You can return and replace any purchased products within 14 days after purchase. (No question asked)
03
Best Price
We will try to offer the best products at the best available price possible.
04
0
Number of Stores and Warehouse
Retail Store and Pickup Location
The best Patel family business to deal with. You will find all the necessary products you dream of from your home country. We were looking for spices with ori …
It's been a great experience with the ease of online shopping. The system is super easy to place an order on your own time and was delivered the same day in f …
I was looking for an online store that offers the best collections of famous Indian desi snacks and this is the best place. Wide range of snack collections wi …